Interested in Bite Proofing You & Family?
Have you been bitten by your dog or a dog that you knew? Did you think that dog would never bite anyone? We're looking for first hand stories about adults, children or friends that have been bitten by a dog they knew.

We can offer you real solutions, if you want to share your story and circumstances around the bite, I'd love to hear from you and help!


---
Interested in Bite Proofing You & Family?
---
What Are Distillers Grains?

Bill Weiss, Maurice Eastridge, Dianne Shoemaker, and Normand St-Pierre Ohio State University Extension ~ "Distillers grains are a byproduct of whiskey and fuel ethanol production. They have a very long history of being fed to livestock; the first study in the United States about feeding distillers grains to cattle was published in 1907.

The tremendous growth in fuel ethanol production has greatly increased the supply of distillers grains, resulting in increased interest in feeding them. Annual production of distillers grains (on a dry basis) was about 1 million tons in 1998, about 10 million tons in 2006, and is estimated to reach 16 million tons by 2010."

There are 125,000 Concentrated Animal Feedlot Operations in the US where many beef and dairy cattle are still being fed this slop. TODAY, not 100 years ago! That's 16 million tons of distiller waste being fed to the beef cattle that you eat and the dairy cows from which you drink your milk, in the US in 2010. Wrap your head around that fact!

Nothing has changed about cows, they are still not biologically equipped to eat this waste slop. Remember, we already know that the majority of corn used in the US is GMO And of course GMO SOYis also a "co product" in distiller grains.

How about voting with your dollars and stop swallowing their swill?


Phospholipids are essential fat and water soluble molecules found in our cellular structure. They are a combination of lipids (fats) and the mineral phosphorous. It's impossible for any of your cells to function optimally without phospholipids. They are that critical, but where do you get them?

Egg Yolks have 30% phospholipid levels, free range have substantially more than industrial eggs

Goat & Sheep milk have phospholipids levels of 30-50% depending on the species, feed and season

Cow milk isaround 20%+, if they're fed slop those numbers are drastially reduced

Buffalo milk 30%+ but it's not readily available and they run pretty fast

Human Breast Milk is about 32%, depending on what mom eats

Camel milk is around 35% and not readily available in US markets

Soybean oil ranges from 1.48 to 3.08%, ridiculously low isn't it? Yet they brag!

Other vegetable oils have around .05%, pathetically low and not considered healthy oils

So, how did Soy measure up in Phospholipid Levels when comparing itself to essential nutrients of real foods?


---
---
Former FBI Chief Ted Gunderson Says Chemtrails Must Be Stopped
More Hot To Touch Videos
Raw Milk Kills Viruses
We Won't Fly
USDA GMO Policy Video
US Food Policy Turned Americans Into Fattest People
Fluoride, Aspartame, MSG & Vaccinations by Russel Blaylock MD & Neurosurgeon
Part 2
Part 3
In what appears to be a move to bring diversity to its holdings, Monsanto has quietly purchased a controlling share of Xe Services. Xe Services is the new name for what used to be called Blackwater. In a clear case of Evil consolidating with Evil, the world's largest producer of genetically modified food crops has teamed up with the world's largest producer of private corporate terrorism.

Interestingly enough, the Bill and Melinda Gates Foundation purchased a huge number of shares in Monsanto ($23 million worth). Another case of Evil consolidation, maybe?

With all of this, the GMO corporation's losses are still large. Their stocks have dropped by 42% in 2010. Add to that the (likely to be whitewashed) Justice Department investigation into Monsanto's alleged anti-trust violations and the company's attempts to gain footholds in the European agricultural markets blocked by those who oppose GM foods, and you begin to see the cracks in the wall.

Monsanto Paying Ffarmers To Increase Herbicide Use
The (Bill) Gates Of Hell Foundation
After Growth, Fortunes Turn for Monsanto
Forbes Was Wrong on Monsanto.. Really Wrong
Help Stop Monsanto
Soy Tyranny


Did You Know?
The City Than Ended Hunger
Agave Is Worse Than Sugar?
Agave, Is Even Worse Than HFCS?
Disney World Trades McDonald's for Vegan Cupcakes
Raw Milk What The Scientific Literature Really Says
Raw Goat Milk Health Benefits
Got Antibiotic-Resistant-Make-You-Sick Milk?
29 Million Pounds of Antibiotics Used on US Livestock
True Cost Of Europe's Cheap Meat
How To Stop Monsanto
"Raw milk cures many diseases" J.E. Crewe, MD. Founder of The Mayo Foundation
"Pasteurized milk from confinement dairies can cause much sickness and cost many lives." ~ Dr Ron Schmid
---
Q Link Pet Pendant ~ The SRT inside the Q-Link PetLink
contains a fewer number of frequencies than the human Q-Link
range. It also utilizes a lower mass of the SRT proprietary materials
to coincide with the animal's size. The Pet-Link therefore is not optimal for a human being use. Q-Link PetLink can help protect animals from harmful Electro Magnetic Frequencies, hip ailments. along with many other beneficial effects.
Q Link Pet Pendant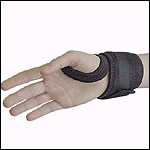 MagnaPrene Deluxe Carpal Wrist Support ~ The MagnaPrene Deluxe Carpal wrist support with thumb hole uses 12 - 4,000 gauss ceramic magnets. We provide a MagnaPatch with an extra magnet which can be attached with velcro anywhere on the band for extra treatment.
Carpal Tunnel Magnetic Wrist Wrap




---
---
---
"Monsanto should not have to vouchsafe the safety of biotech food. Our interest is in selling as much of it as possible. Assuring its safety is the FDA's job." - Phil Angell, Monsanto's director of corporate communications, quoted in the New York Times, October 25, 1998


Have Any Great Videos, Please Send Them!
Free Daily Inspirational Messages
Offering daily guidance tips and quotes on your life's journey!
Natural Safe Remedies Without Toxic Side Effects
Natural Supplements Create Healthy Environment To Fight Cancer





//-->
//-->
//-->
---


Enjoy This Site?
Add us to your favorites






Happy Tails Rescue Blog

Natural Health Blog

Report Adverse Chips

Lawsuit Over Microchips

Chip Me Not Cases

Dog Fighting Hotline - $5000 Reward! 1.877.TIP.HSUS (1-877-847-4787)

National Animal Poison Control Center

In case of a pet-poison emergency, call 1-888-4ANI-HELP

DrugWatch Database




Going Raw Dog Food!

Dog Skin Problems

Dog Shampoo

Liver Supplements

Joint Supplements

Eye Care

Flea & Tick



Radiation and ELF




---
Home | Adventure | Aging | Animal Health | Ayurvedic Herbs | Body Care | Bouquets | Breast Care
| Chinese Herbs | Children's Herbs | Chocolate | Clothes | Colds & Flu | Detox | Enzymes | Essential Oils
| Facial Care | Farm | Fertility | Flights | Flower Essences | Hair | Heirloom | Hemp | Homeopathy
| Home Remedies | Immune Support | Magnetics | Massage Oils | Medical | Mushrooms
| Men's Herbs | Probiotics | Raw | Salves | Skin Care | Spa | Superfoods | Teas
| Tinctures | Vegan | Weight Loss | Women's Herbs | WSPA


We neither breed, board nor sell Rottweilers and are NOT classified as a kennel, but rather as a private charitable rescue sanctuary. Your donations to us are considered gifts and are not for value received. All of the Rotties are homed with us, rehabilitated, fed, loved and nourished back to good physical, mental & spriritual health so that they're ready for their exceptional new homes.

Adoptions are by appointment only and after you've been approved for adoption. For protection of the Rottweilers, our sanity and in order to minimize stressful or territorial reactions, all adoption appointments & surrenders are done at our office, or other neutral territory. Your other indoor dogs are also invited to attend & participate in the selection of your new family member! Unannounced visitors are not appreciated and will not be accommodated.
Copyright All Rights Reserved 2010 Toni Reita ND
Under the current FDA laws in the united States, it is illegal to make any medical claims for any health supplements or any other natural product. This information is for educational purposes only and is not intended to make any medical claims, diagnose, treat, cure, prevent or mitigate any physical or mental condition, nor to prescribe any substance. This site provides helpful natural information and is supported by compensation from quality advertisers and affiliate relationships.